Application Of Led Panel Lights And Blackboard Lights In Classroom
by:Inlity
257 browse
Time required for reading:8 minutes
The classroom lighting follows the principles:
1. Keep the original panel lighting method;
2. Try not to change the original cable layout and capacity;
3. The lamps are more healthy and comfortable, and control glare and strobe;
4. Scene lighting, to create a suitable light environment on demand.
The goal of classroom lighting renovation:
1. The maximum average illuminance of the classroom is above 300lx, and the uniformity of the desktop area is above 0.85;
2. The average illuminance of the blackboard is more than 500lx, and the uniformity is more than 0.75;
3. Adjust the brightness to set the lighting scene, and create the light environment for common scenes such as class, rest, projection, and self-study, and realize one-key switching and scene control;
4. Centralized control of UV sterilization;
5. Intelligent control three times to save energy;
6. Remote monitoring, remote control, security linkage.
Lighting layout and technique
1.3.1 Top view of classroom lighting layout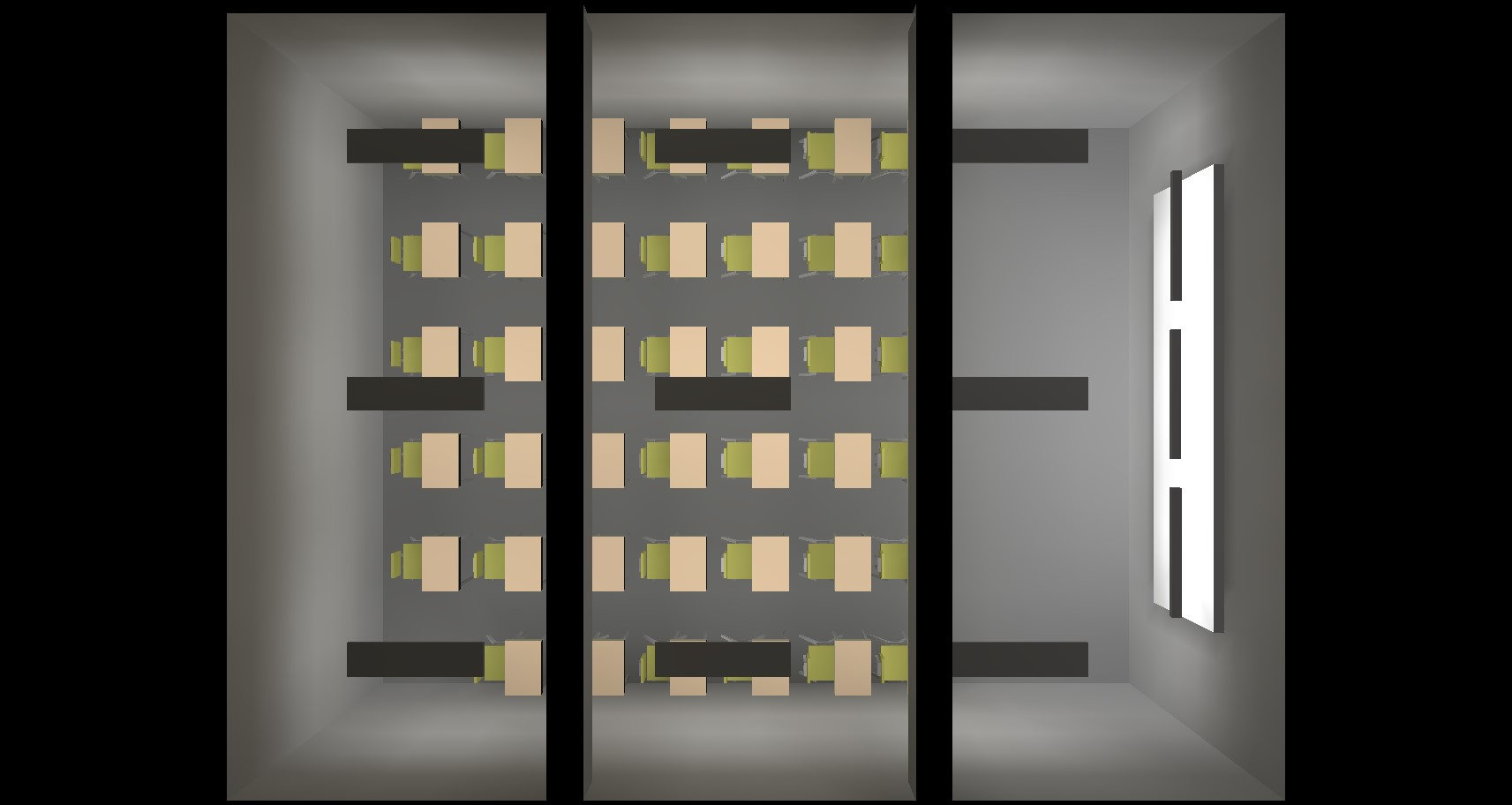 1.3.2 Rear view of classroom lighting layout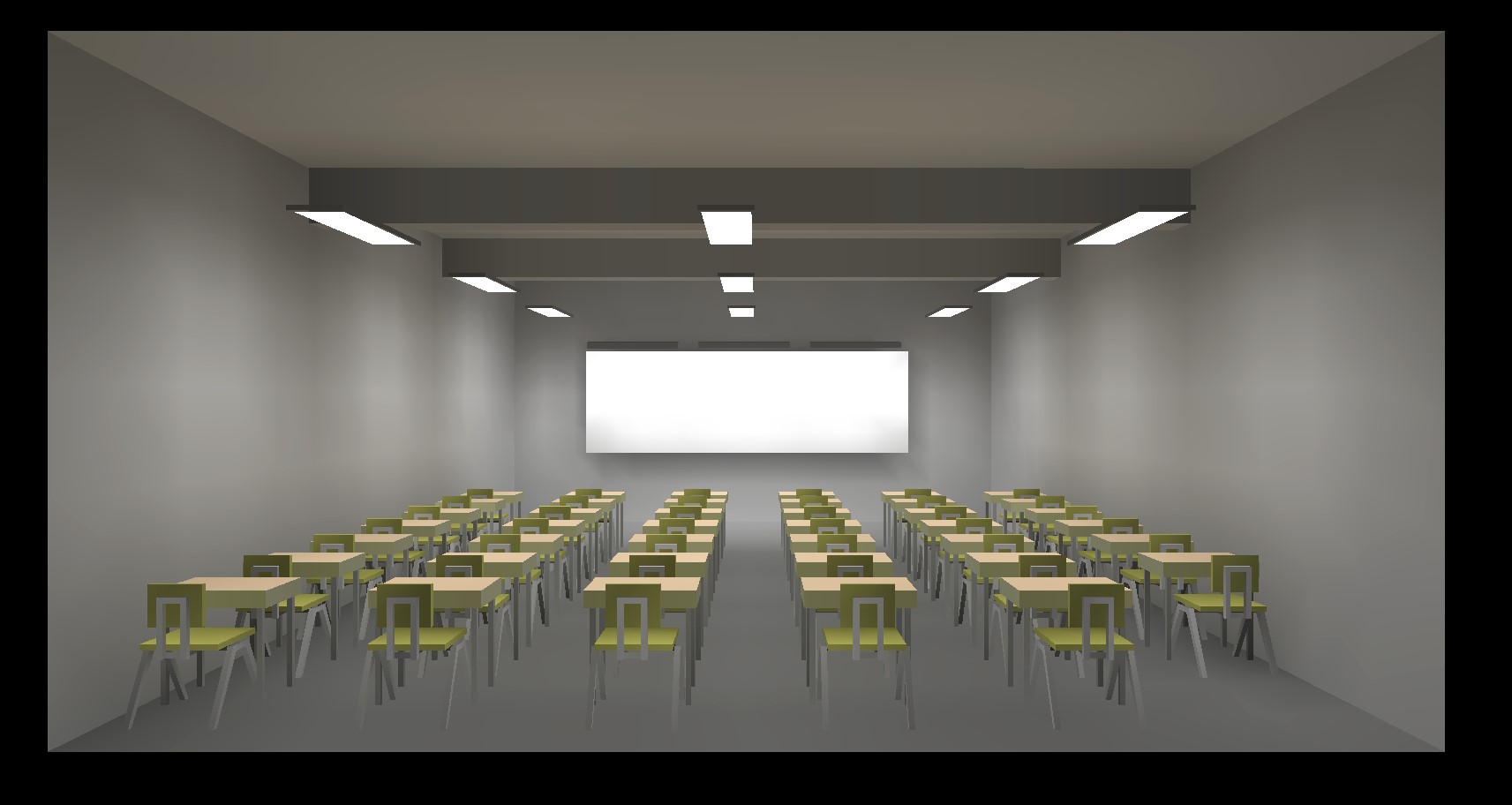 1.4.1 Top view of simulated false color of classroom illuminance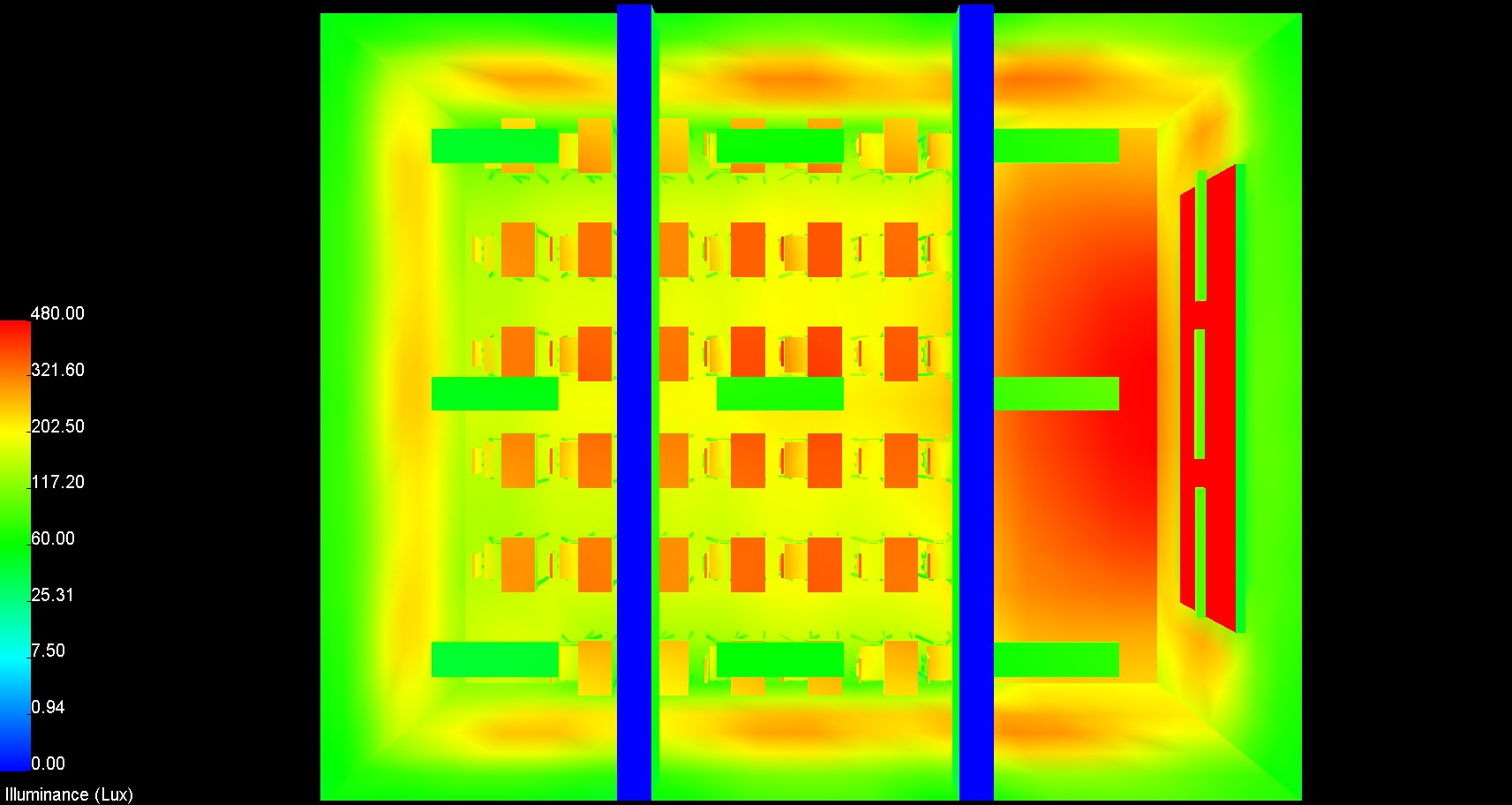 1.4.2 Rear view of classroom illuminance simulation pseudo-color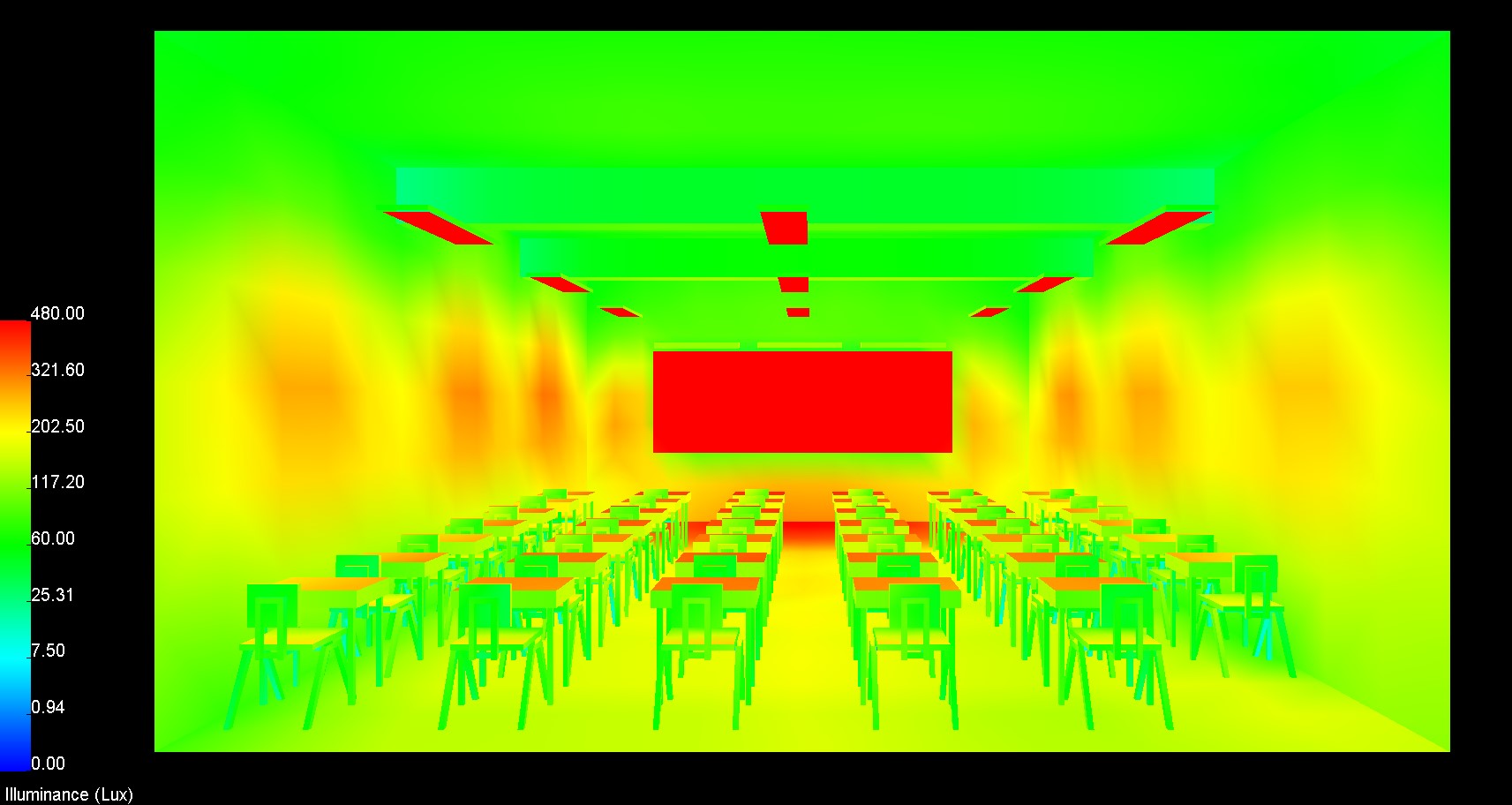 1.5.1 Illumination simulation of classroom desktop work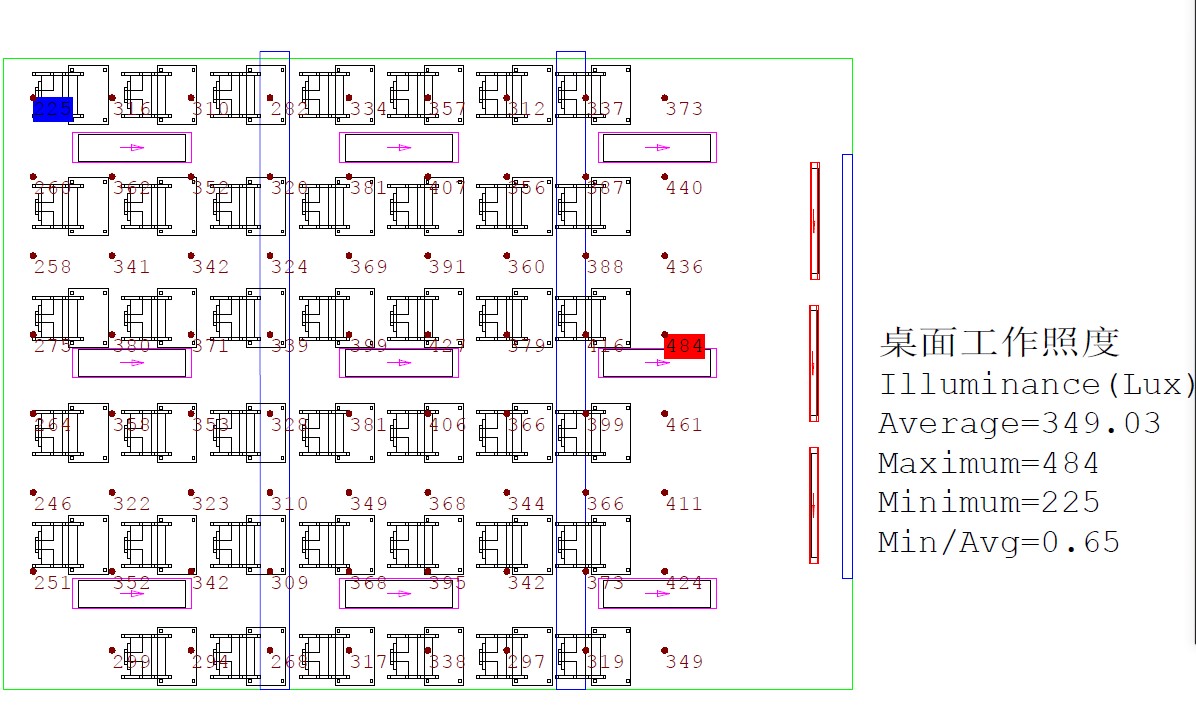 1.5.2 Simulation of working illuminance on blackboard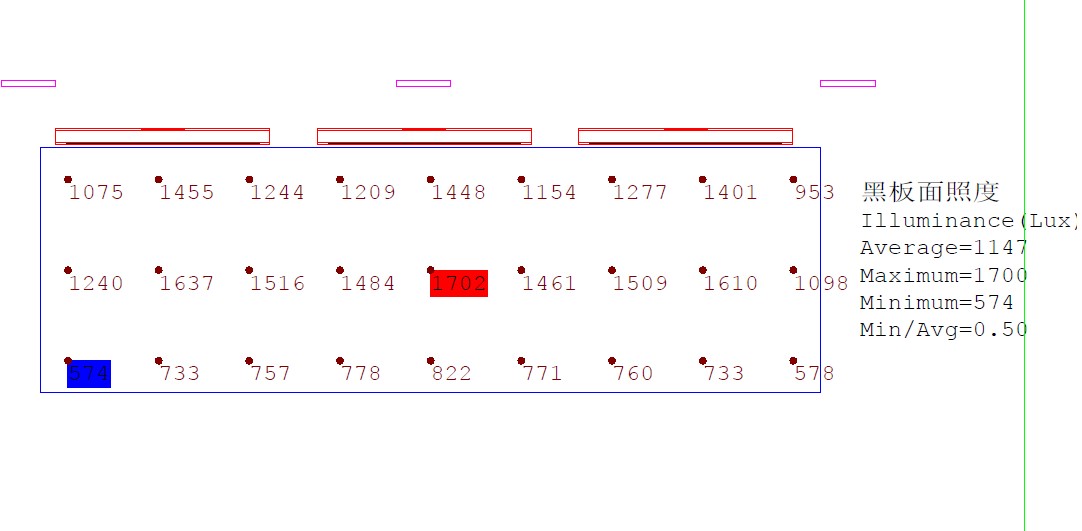 Lamp technical parameters

1.6.1 Lamp Model No.: PNX30036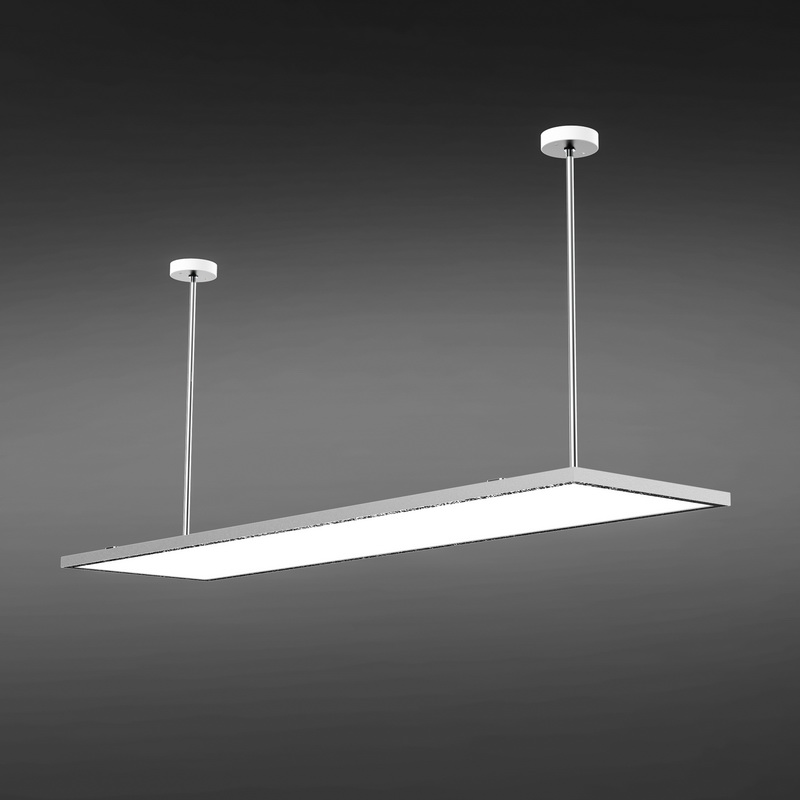 Installation location
Desk area, ceiling of classroom
Lamp classification
Eye protection LED classroom lamp
Lamp materials
Aluminum alloy, electrostatic powder coating
Appearance color
white
Dimensions
L1190mm x W295mm x H16mm
Protection rate
IP20
Light source
LED SMD4014
Rated power
36W
Luminons flux
3600 lm
Color Temperature
5000K

Color rendering index
90
Light distribution requirements
1: 90°-270°H;

2: 0°-180°H;

Input voltage
AC 220-240V
Lifespan
>50,000 hours
Installation
Suspension
Control
Intelligent control drive module + human body induction + constant illumination sensor
Light distribution curve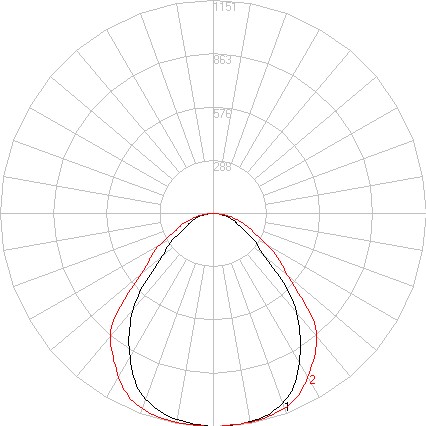 1.6.2 Lamp Model No.: PDX61036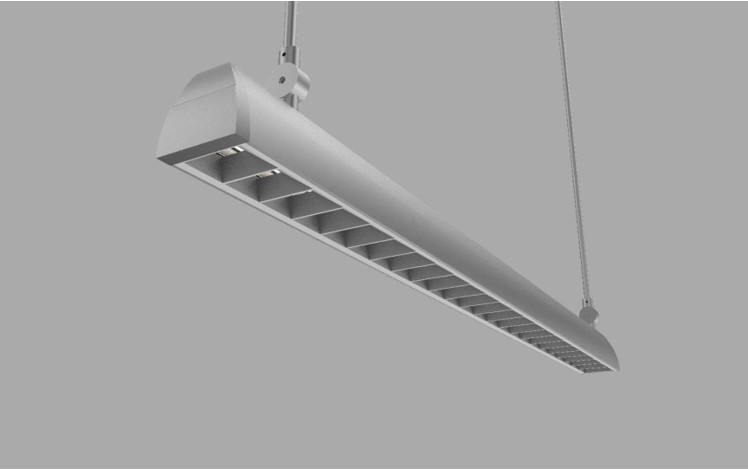 | | |
| --- | --- |
| Installation location | Above the blackboard |
| Lamp classification | LED blackboard lamp |
| Lamp materials | Aluminum alloy, surface oxidation treatment |
| Appearance color | Silver white |
| Dimensions | 1200mm×80mm×75mm |
| Protection rate | IP20 |
| Light source | LED SMD2835 |
| Rated power | 36W |
| Luminons flux | 3000 lm |
| Color Temperature | 5000K |
| Lifespan | > 50,000 hours |
| Input voltage | AC220-40V |
| Installation | Suspension rod |
Light distribution curve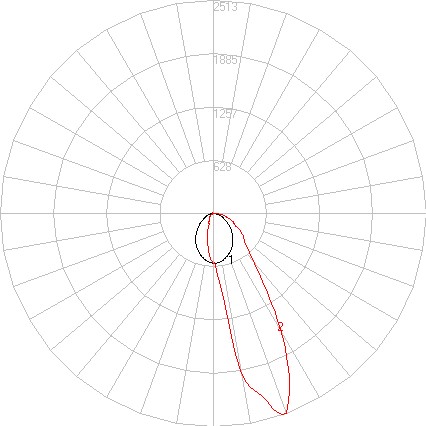 1.6.3 Lamp Model No.: BTE30036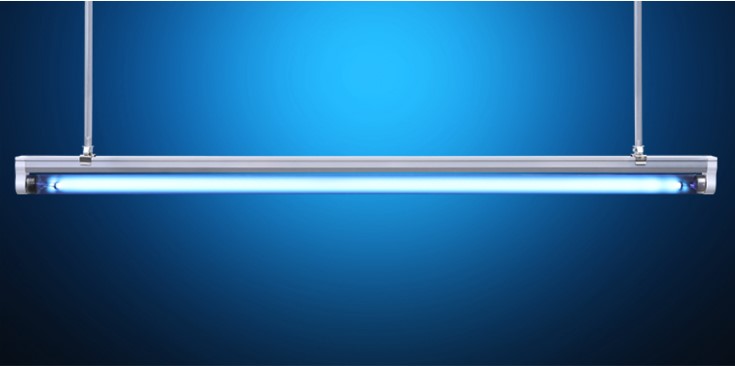 | | |
| --- | --- |
| Installation location | Classroom |
| Lamp classification | UV germicidal lamp |
| Lamp materials | Iron fixture, electrostatic powder coating |
| Appearance color | White |
| Dimensions | 1220mm×40mm×65mm |
| Protection rate | IP20 |
| Light source | Philips UV Quartz tube lamp |
| Rated power | 36W |
| Luminons flux | / |
| Color Temperature | UV |
| Lifespan | > 50,000 hours |
| Input voltage | AC220-40V |
| Installation | Suspension rod |
1.6.3 Intelligent control device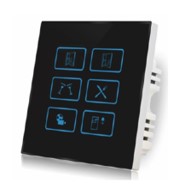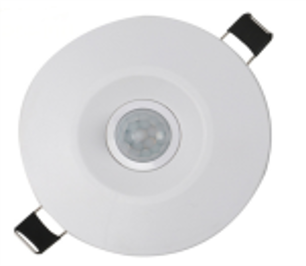 2.1 After lighting renovation
2.1.1 Classroom working lighting
After transformation
average illumination:
623lx increase rate: 121%
Total uniformity:
0.89 increase rate: 12.5%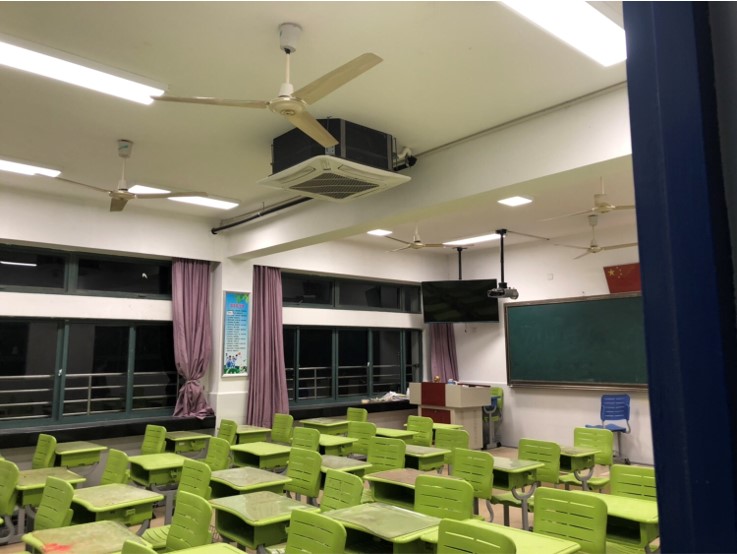 2.1.2 Blackboard lighting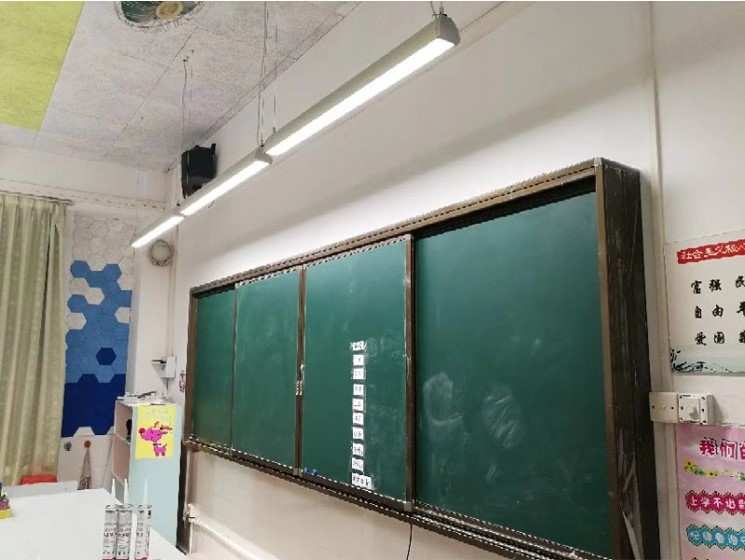 2.1.3 UV germicidal lamp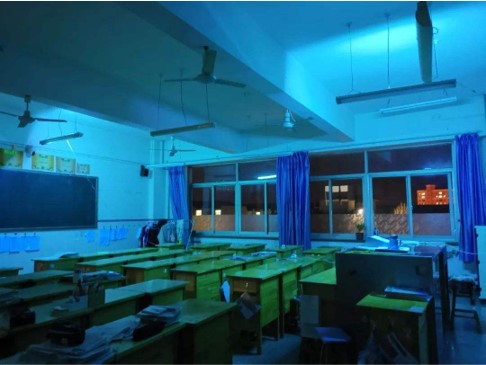 Submit successfully
We will review as soon as possible